Are you purchasing a bank owned property, or any home being sold "as is" with a "right to inspect"? To protect consumers, Florida has stringent real estate disclosure laws. However, this consumer protection is greatly diminished or non existent when the property has been acquired by a lender through foreclosure or repossession. There may be defects that have not been disclosed, or have been inadvertently concealed during renovations performed by the banks or their representatives, or even defects which were intentionally concealed by the former owner in an attempt to sell prior to foreclosure. Generally, properties in a lender's REO (Real Estate Owned) inventory are sold "as is," and the former owner has no obligation to provide any information to the banks or potential buyers as to the condition of the property, even if they can be located. Florida disclosure laws apply to sellers but do not apply to prior owners and the lenders may intentionally avoid learning of problems that they would have to disclose. We perform our inspections diligently, within the limits of our "Standards of Practice" and our inspection agreement. At Quality Home Inspections we make every reasonable effort to discover defects and damage, however defects that have been inadvertently or knowingly concealed are not likely to be evident at the time of our visual inspection and may reveal themselves at anytime during your occupancy of the property. We recommend that the buyer request copies of all documents, including receipts and warranties, for all work performed on the property since the bank took possession. If provided with this information during the course of our inspection, we will concentrate on those areas and more intensely investigate any areas where that documentation/information may indicate a pre-existing condition. You should also read and understand your disclosure statements completely and consult your Real Estate Professional or attorney with any questions or concerns regarding disclosure laws and bank-owned properties.
We at Quality Home Inspections thought you might like to see some examples of defects we have found on as is properties. Whatever type of home you are considering, we think you'll agree that it is important to get a Quality Home Inspection.
This picture shows significant neglect and damage to the wood siding and wall framing. The air conditioner refrigerant lines have been covered with ice (in Florida!). These repairs will be costly.
Got Drainage? Yes, all over the cabinets!
The overflow pipe on the pressure relief valve has been cut. This presents a safety concern if the water heater malfunctions.
Indications of moisture entry in the wall with obvious mold growth.
Leaking water heater. Water heater replacement can be costly.
A hole in the roof. Possible damage to the structural elements and the drywall below.
Roof shingles in need of replacement.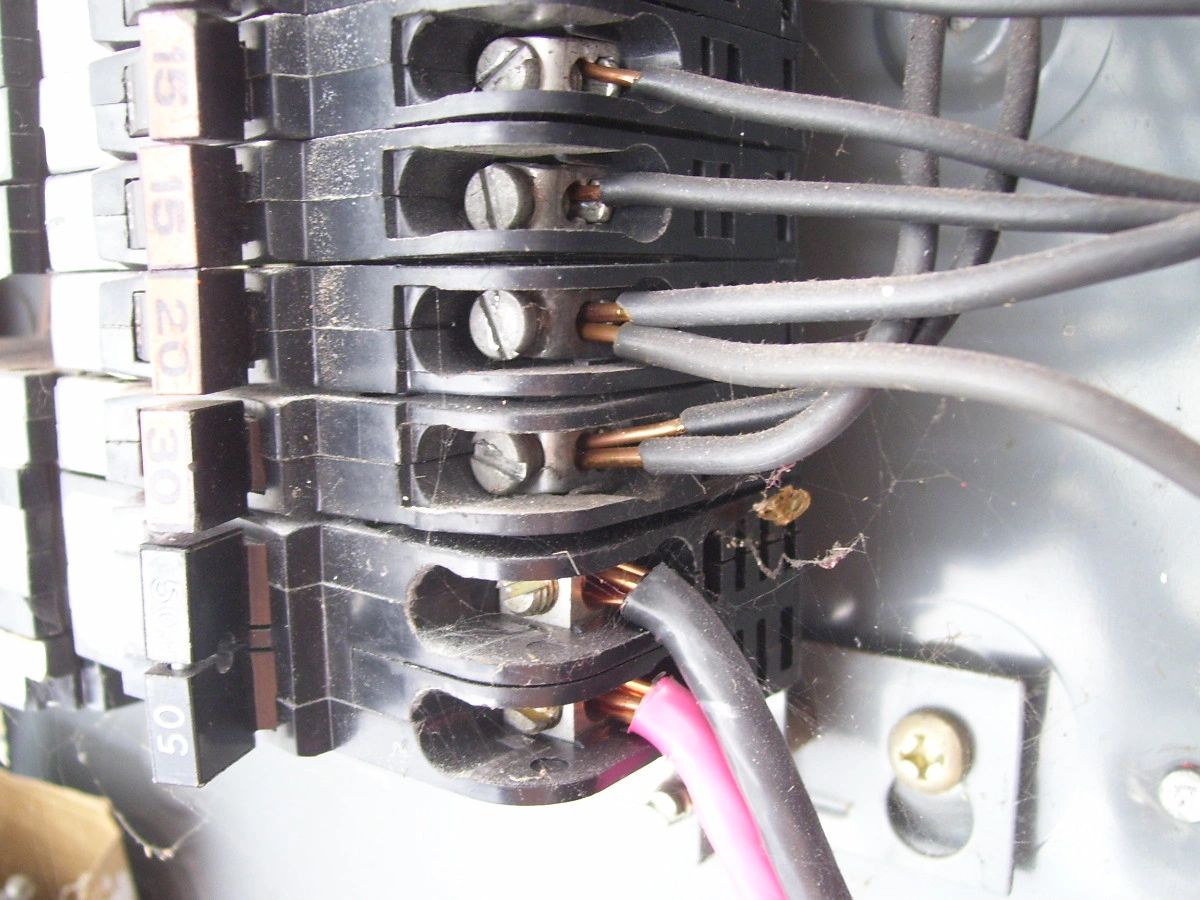 Improper, possibly amateur wiring installation
Leakage at the roof??
This air conditioner has seen better days!!
Improper roof repair.  Got leaks??